News
News
Big Library Read March 16th - 30th March.
Join the first global eBook club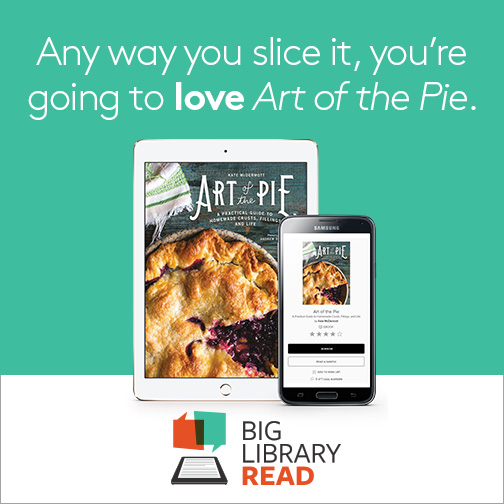 Luton Libraries are taking part in the Big Library Read program, the world's largest global eBook reading club through libraries that connects millions of readers around the world with the same eBook at the same time. Customers will be able to borrow the eBook, Art of the Pie: one of 2016's best cookbooks from pie-guru Kate McDermott, starting Thursday, March 16 and concluding on Thursday, March 30 by visiting https://llc.overdrive.com/ and join in the discussion at http://biglibraryread.com./ Big Library Read is facilitated by OverDrive, the leading platform for eBooks and audiobooks from the library.
Log in with your library card number and PIN to renew and reserve items, or a username and password to add reviews.